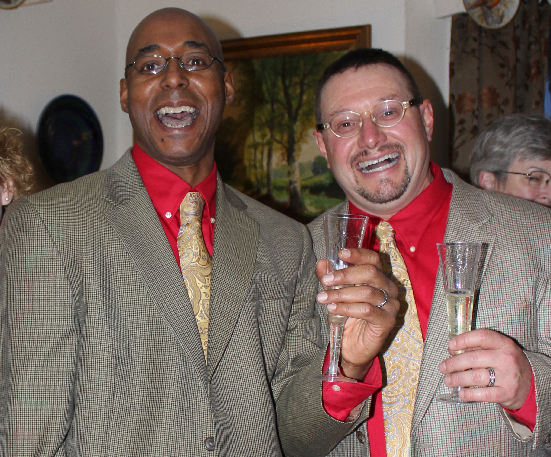 Bob was born in New Jersey but moved to Maine when he was eight. He immediately started his singing career performing "I'm a Yankee Doodle Dandy" on top of a dining table in the Mess Hall on Hurricane Island for Outward Bound students. He attended Ithaca College where he learned to cook in a five star French restaurant while washing dishes. After grad school he sang professionally with the likes of the Washington National Opera, Wolftrap and the Spoleto Festival in Italy. He taught music for 20 years, conducting the Bach Society of Baltimore and producing their annual Madrigal Feasts. In his spare time he owned a bar, ran a doctor's office, and was always amused when American University students called him Professor Zuber – the nickname given to him in junior high school, mostly because he wore big square 70's glasses and sucked at lay-ups.

Since then Bob started writing. He has had several humorous articles published in Maine Boats, Homes and Harbors Magazine, which inspired his memoir Christmas Convergence, JP's Cookbook, and his novel Belm, all of which are available at Lulu.com. Bob has two brothers and one sister, Gladiator, a Friendship Sloop built in 1902. The son of a boat-builder and schoolteacher, Bob also worked summers on a flower farm with one of his grandmother's sixteen brothers and sisters who were all in the growing, landscaping and florist business.


Tracy was born in Charleston, West Virginia, but spent his elementary years in
Washington, DC. The summer after sixth grade he announced to his mother that
he was moving back to West Virginia to live with Granny and Moody, his grandparents, which he did. Just so you know, they called his grandfather Moody (his actual last name) because he was. It was in West Virginia that Tracy watched Granny scare Moody with plastic snakes, ate squirrel and learned home remedies such as sugar and turpentine for chest congestion. But in high school Tracy designed one of the first car alarms, which landed him an internship with IBM for the next few summers, which consequently led him to NC State to study electrical engineering.

Since then Tracy has traveled the world inspecting nuclear submarines and power
plants, and later inspected buildings and systems for Y2K compliance. All the
while he became an oracle of Oracle Financial Systems, working as a consultant and manager in IT. For fun, Tracy has been a dedicated student and practitioner of Kung Fu, particularly Hung Ga, which you wouldn't guess from his infectiously jovial self. In fact, Tracy has many life-long friends with whom he keeps in contact, not to mention his hysterical cousins, some of which are actual relations, which is likely to happen to you once you meet him.

The vision of Black Walnut Point Inn was given to Tracy when he was 3 years old. At the age of 12, he painted the vision in art class. At the age of 41, God guided us here and here we are. If you want a synopsis, click "How did we get here" for our youtube link. For the full story come stay with us, and we can show you how we are truly living life on purpose.